There are not many pokies made today that are as simple and fast-paced as Amazing Aztecs made by Microgaming. This is a very unique game compared to the modern online casino standards, with few bonus features and rounds.
While you won't find yourself flowing in and out of prize-winning side games or landing high paying wilds and bonus symbols, you can count on an epic journey in the land of simplistic pokie play.
In this pokie review we will get into all the crucial details of the Amazing Aztecs game, providing new punters with the information necessary to make an educated decision on whether or not this is a game worth betting on.
| | |
| --- | --- |
| Pokie Type | Normal Progressive |
| Software Designer | Microgaming |
| Date Released | 05/02/2018 |
| RTP | 96.03 |
| Max Bet | 100 |
| Max Coin | N/A |
| Reels | 5 |
| Paylines | 243 |
| Features: | Re-spin feature |
Amazing Aztecs Pokie Game Play and Overview
In this interesting and very basic pokie game, you won't find the common wild symbol or bonus symbols, making it less complex for punters and more fast paced gaming.
While it lacks special symbols, the game does provide 243 various ways to win with every spin, since symbols only have to be sitting adjacent to one another to produce a winning combination. Once a winning combo comes up, a huge re-spin feature comes into play.
This game isn't going to be the best choice for high rollers since the most you can win is up to 10x your stake, but with the ability to wager up to 100 per spin, that can lead to quite a nice payout with the max amount you can collect being 824x.
To play this game, punters don't choose a payline, the reels all spin at the same time making it a very fast-paced event with a simplistic side.
Amazing Aztecs Pokie Theme and Design
The theme of course, is based on Aztecs characters and items. The graphics, sound effects, symbols, and features all fit into the same look and feel giving punters the ability to really get into the game.
Microgaming doesn't lack in graphic and design talent, which is obvious in this particular pokie. Here you will find brightly colored, vivid jewels with detailed characters on the reels themselves. In the background the designers kept things simple yet classy, with a vibrant teal brick wall that makes the game pop.
Bonuses and Features in Amazing Aztecs
In every pokie, we are always stoked to discover what types of bonuses and features they offer. Sadly, we found that the Amazing Aztecs title doesn't offer players any income boosting wilds or bonus symbols. The lack of these symbols was pretty disappointing, but reminds us we are partaking in a simple, basic-style, casino game.
What this pokie does have is a huge re-spin feature. It is this feature that really takes the game to a whole new level and somewhat makes up for the missing wild. This re-spin is the only bonus feature offered and activates once a winning combo lands. Once landed, this combination forms a bright burst of light emanating from one symbol on the screen. If you are lucky enough to have the lights beams shine on a symbol that is in a winning combo, the re-spin feature activates.
When activated, the reels will evolve into expanded versions of the selected symbol as much as a 4×4 square, then they will spin again. With the set up being much smaller, the chance of a win is much higher, and the payout will be more elusive.
Where to Play Amazing Aztecs
Many online pokie players are dedicated to their desktop versions of their favorite games. For those punters, you will find a live money and demo option. The platform here is well-designed and makes it simple to customize your game play and enjoy your time on the reels.
For those who prefer to play on the go or seem to always have a mobile device in hand, then you will be happy to hear Amazing Aztecs is also compatible with all Android and Apple products and the best part is, you don't even have to download the game.
Thanks to a simplistic layout and design, this pokie is perfect for smaller screens while still providing the same great features and thrilling experience as you get on a desktop.
Volatility and RTP in Amazing Aztecs
As you can tell, this is a very simple and straightforward game of pokie. It isn't the more common, high-tech, and innovative set up often found in the newer games created by Microgaming. With that said, it isn't a surprise that the volatility rating is quite low, meaning you will get more frequent wins but with a smaller payout.
With an RTP of 96.03% the house will end up with a pretty decent cut of your wagers, but it isn't too bad considering the low betting options.
Amazing Aztecs Pros and Cons
To make it a little easier to get straight to the important information, we constructed a list of the biggest pros and cons associated with this pokie.
Pros of Amazing Aztecs
Massive chances at winning with 243 ways to win.
High jackpot possibilities always available
Fast-paced game with quick earning potential.
Great for computer players and those who prefer to play on their mobile devices.
Huge re-spin bonus round for big payouts.
Cons of Amazing Aztecs
No wild or bonus symbols to help increase your winning potential.
There is no progressive jackpot offered in this pokie.
You won't find hidden bonus games just a single re-spin round.
Our Final Opinion on the Amazing Aztecs Pokie
At first glance, we weren't overly thrilled with the lack of innovative bonus rounds and symbols. However, once you get going and experience the benefits of such a fast-paced and simple game, it quickly becomes clear why so many punters are already trying their luck with this popular Microgaming title.
Since the betting pool is so low and the chances of winning smaller prizes are high, there really isn't any reason not to try out this modern, yet easy-going game.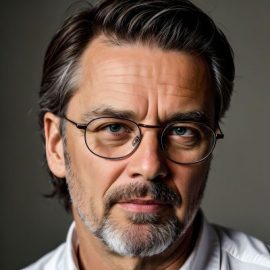 Latest posts by Jonas Harris
(see all)