Sic Bo is a dice game in which participants wager on the result of the roll of three dice. You may opt to play at a lower or higher level of risk depending on your preferences. Both random number generators (RNG) and live dealers are available for playing Sic Bo on the internet. It is also offered in a variety of land-based casinos.
Several other casino games have parallels to Sic Bo, including baccarat and pai gow. Craps and roulette are two examples that immediately spring to mind. Sic Bo's most similar cousin must be a card game called higher or lower. Even though one is played using dice and the other with cards, the concepts underlying both games are arguably the same.
At the moment, Sic Bo is one of the most popular games in online casinos. Since there are so many potential outcomes when placing a three- or two-dice bet, a significant amount depends on luck and strategy.
Online Sic Bo Casinos
As it turns out, there are many of them to be found in the world of online gaming. All popular game genres, including Sic Bo, may be found on any reputable gaming website. We've compiled a list of the best places to play Sic Bo. We carefully inspect each website to make sure it adheres to the required requirements. Our priority is to keep everyone safe and secure. As a result, we only recommend online casinos that are fully licensed and regulated.
Live Sic Bo
While virtual Sic Bo may be entertaining, how about a genuine game of Sic Bo? As it turns out, if this is the case, your luck is in! Live Sic Bo is one of several casino games available on modern live dealer systems. Live Sic Bo utilizes actual dice, while RNG Sic Bo relies on software to generate outcomes. This is a significant distinction. This ensures that the dice are not manipulated and enhances the gaming experience.
Sic Bo Rules
As long as you know what you're doing, playing Sic Bo is simple and entertaining. This game of chance is popular because it can be enjoyed by people of all skill levels and financial backgrounds. When playing Sic Bo, the primary objective is to guess the value of the three dice before they are rolled. Bets are put on the table in the same manner as they would be in a traditional casino game like roulette.
Decide on your wager's size, and stick to it if you want to win.
Put your money where your heart desires: choose wagers that are worth your time, such as Big or Small.
Watch the dice fall: whether it's the computer animation in random number generators or the actual physical dice in live dealer games, let the fun begin.
Once the dice have been rolled, the result will be revealed: winning or losing bets will be immediately registered by the game.
Pick a wager and place it again.
Sic Bo Tips and Strategy
You don't want to enter a game of Sic Bo with no prior knowledge. There is nothing to be gained by placing haphazard bets at the casino. For the best outcome, you'll need guidance and planning. Sic Bo, on the other hand, is just a game of chance, and you have no control over the result.
Know the outcome of each wager: each wager has a unique return to player (RTP) and house advantage (Eh).
Master the art of money management: nothing will empty your bank account faster than irrational gambling.
Simple wagers are simpler to keep track of, so just place one or two bets at a time.
If you bet on two different outcomes, you will lose money. Do not, for example, bet on Big and Small.
Bets with the highest RTP will provide you with the best odds and the greatest chance of long-term success.
Use a betting strategy if you want to win more money: even money bets are excellent for developing betting strategies because of their simplicity.
Don't spend money until you know what you're doing while playing Sic Bo in free play mode. Instead, switch to the no-cost mode of operation.
History and some interesting tidbits about
There isn't much information available about the game's beginnings. Although it's believed to have originated in Ancient China, similar games have also appeared in Europe throughout the years. The dice game of Sic Bo is now known as the game we play in casinos. Sic Bo is only one name for this game, of course. The game has gone through a variety of names over time. TAI SAI, DAI SAI, and various variations of Sic Bo are all forms of Sic Bo. All of them mean 'large or tiny,' which is a fair translation. The term Sic Bo, on the other hand, refers to a game in which players roll a pair of dice.
Where Can You Play Sic Bo Online
Even though it isn't the most well-known casino game, Sic Bo nevertheless has a wide range of online variants. Most reputable online casinos have a copy of the game in their archives, so you may have a go at it. Like other casino games, the variants in this one don't alter the basic gameplay all that much, but they're varied enough to make the game interesting.
Developers prefer to work on slots and table games rather than Sic Bo games, which are less popular. Some businesses, on the other hand, want to provide the entire experience and have created complete Sic Bo games. Habanero, OneTouch, BGaming, and 1x2Gaming are a few examples. In the grand scheme of things, they are tiny businesses.
Sic bo variants
While there are many variants of sic bo, when you do encounter them, take notice. Grand hazard is a three-dice game that originated in England. When three dice are used in this variant, they are either tossed with a cup or rolled down an inclined chute, causing the dice to tumble randomly as they descend. This variation goal is to acquire three "raffles", which pay 18:1 if you get them. Another kind of sic bo is known as chuck-a-luck, sweat cloth, churckerluck, or birdcage, to mention a few variations. Grand hazard is the source of this popular U.S. variant. This game uses a birdcage-like cage with three dice inside that pivots in the middle, and the dealer spins the cage such that the dice fall at the bottom. If you bet on three numbers, you almost always get a 30:1 return on your investment. In the past, this was a popular variation in Las Vegas, but it is now uncommon.
Conclusion
Overall, Sic Bo is a fun game with a lot of potentials. Dice games aren't for everyone, but those who like this one will have a good time with it. Sic Bo has enough variety and intrigue to keep you interested long after you've finished the game.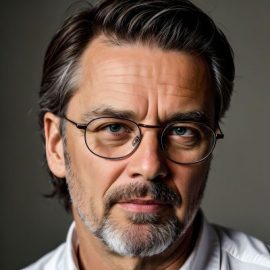 Latest posts by Jonas Harris
(see all)