Bingo is a game of chance where the odds will keep changing constantly. And it's not the odds, this game doesn't even have a fixed jackpot either. Depending on the number of players that are in a Bingo room, the final prize will vary.
In this Bingo guide today, we take a look at all the different rules and systems to play the game. We also talk about recommendations on choosing the best casinos for online Bingo. There's a lot to cover so let's start.
What is Bingo?
Bingo is different from all other games of chance out there. Random numbers will be called out from a range of numbers. Your objective is to mark the numbers from the Bingo sheet and complete all the squares on the sheet.
There are different variations of the game. Some have a different range of numbers. Some variants will also require a specific shape to be completed. The slight variations in the rules is what make the game so fun and exciting to play.
How to Play Bingo Online
Bingo might feel like it requires skill to play. But we assure you that it's definitely not the case. In fact, you can get started playing Bingo in just a few simple steps if you know the basic rules of the game. Let's see how you can do that.
Choose an Online Casino for Playing
You want to choose an online casino that you trust with your money for playing Bingo. The casino needs to be safe and it also needs to have a good Bingo experience for you. If there is any casino that satisfies these things, choose that one.
Register Your Account
You want to then go ahead and register at the casino. The registration process is the only thing that will allow you to play bingo games. Without registering an account, you won't be allowed to use real money to play online bingo.
Choose a Room
Choosing a room for playing is very important as it will determine how many numbers are being played and how many players are playing it. The number of players is important because the odds, as well as the jackpot, are dependent on it.
Dab the Numbers on the Bingo Sheet
The Bingo caller will call the numbers which you will need to mark on the sheet. You need to pay attention here since the first one to dab all of their numbers is the winner. So pay attention to the number being called and dab it properly in order to win real money.
Choosing the Best Bingo Sites for Playing Online
So, you see just how easy playing bingo is. There are plenty of bingo sites out there where you can play with your money. But before you select any of these online gambling sites, you need to look for a couple of things.
Safety and Security
The casino you're choosing has to be trustworthy. How do you determine that? The easiest way is to look for a valid license. This license has to be issued by a reputed and legal licensing authority. If you're chosen casino has one of these, then there's no issue at all.
Payment Methods
You're going to be playing with your real money after all. Smooth banking and payment methods are things that you're going to want. The casino must support a wide array of banking options. With these, you should be able to deposit and withdraw your money easily.
Game Collection
Since you're going to be playing online, so you'll be playing online bingo games. But if you want a little bit of variation you might want to look into live dealer bingo. Here you will have a live caller who'll call out all the numbers. It should give you the experience of being physically present in a bingo room in a land-based casino.
Bonuses
Casinos will often give players different kinds of bonuses. Some can be welcome bonuses, deposit bonuses, or bonuses on games. You can also have bonuses just for using a specific payment method. That's why you should select a casino with good bonuses so that you can make the best use of them when you're playing online Bingo.
Tips for Playing Online Bingo
Although there are no specific techniques that you can use to win, we can offer some tips. These tips won't give you an edge in this game of chance. But they can be a helpful reminder of the things you need to be aware of when you're playing Bingo. Let's see some of them.
Keep Your Ears Open
A game of Bingo will be over when any player will complete dabbing all the numbers on their sheet. Why are we telling you this specifically? Let's say you and another player have the same exact last number. The one who dabs his number the fastest and calls out bingo will be the winner.
That should tell you the need to be sharp when you're in a bingo game. Please note that there can be an instance where two players will call out bingo at the same time. In such a situation, the jackpot will be split among the winning players.
Choose a Smaller Room
In Bingo, the less players you have, the less the jackpot. But that's also true for your odds of getting better. Having less players means you have better chances at the game when compared to a room with many players. While the rewards might not be huge, it's the safer way which we recommend.
Watch Your Bankroll
As we said before, a smaller room will have fewer rewards. But if you still want to go for a bigger room, we won't stop you. Just make sure that you're not going out of the budget of your bankroll. Consider the buy-in amount carefully before you decide to go for the bigger rewards.
Wrapping up
So, what are you waiting for? Choose an online casino with Bingo and play now. You can find many casinos who are offering amazing bonuses for new players. Find some of them and you should be able to use those bonuses to further improve your Bingo experience.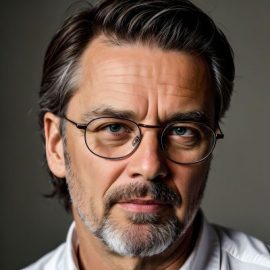 Latest posts by Jonas Harris
(see all)