Bearly Fishing is an online pokie game, created by Microgaming, for endless hours of wilderness-themed, reel-spinning fun. This game combines the excitement of spinning reels and winning money with the fun of fishing and nature.
With simplistic game play, 5 reels and 25 payout possibilities, and cartoon-like graphics, it is similar to games like Beach Babes, Mega Moolah, and Spring Break.
If this sounds like a good game for you, then you should check out the detailed review below where we will dig deep into the ins and outs of this father/son bear duo and how to win the most money while spending time with these two furry fishermen.
Pokie Jackpot Type
Normal
Software Designer
Microgaming
RTP
95.32%
Date Released
12/2018
Max Bet
50 per line, 250 per spin
Max Coins
20 per line, 500 per spin
Paylines
25
Reels
5
Features
Free spins, multipliers, scatters, high jackpot, bonus round
Bearly Fishing Online Pokie Gameplay
Microgaming came up with a unique way to turn a basic game of pokie into an outdoor adventure where two bears spend quality time together fishing while you are trying your luck spinning the reels.
With 5 paylines and 25 ways to win, there is a lot at stake if you are willing to wager the maximum bet of 250 per spin or the maximum coins, 500 per spin. If you are extremely lucky, you could land five same-symbols in a row and win the jackpot of 6000x your set line bet.
On the other hand, those who prefer to keep their money in their pockets and bet small amounts at a time can also have a good time simply wagering the minimum bet of .01 per line.
With the additional scatters, bonus plays, and wild symbols, you can still bring in a pretty penny, even if a penny is all you are putting down.
Scatter symbol. The basket – this symbol will trigger a bonus (free spin) round.
Wild symbol. Daddy Bear (Male Bear) – this symbol can take the place of standard symbols to help make winning combinations.
Features and Bonuses
No matter how much you choose to wager up front, that doesn't always determine the amount of money you stand to win. If you are lucky, you can unlock the fishing bonus or land special symbols to increase the prices and keep them coming.
Bonus Fishing Round
To activate the bonus fishing round, punters must land at least three baskets in any spot of the reels. Once this feat is accomplished, you will be awarded possible multipliers and 15 free spins.
To decide if you are entitled to a multiplier and how much you are transported to a separate mini game where the dad bear takes his son to a waterfall with three fishing spots in the area, you must choose one of these spots.
The dad bear will then toss fish into a basket for the baby bear, the more fish in the basket at the end, the higher your multiplier is when playing the free spins. No matter what you are going to end up winning more than you would have during the basic game and could get lucky enough to land a multiplier up to 6x your wager.
The Gambling Game
We aren't done yet. There are still more ways to win extra prizes while playing Bearly Fishing. Every time a punter wins you are given a chance to earn more playing a separate game, The Gamble Game.
Here you are to guess the suit or color of a playing card, if you guess the color, you could win the game double or nothing. If you're willing to take a higher risk, you can try to guess the suit, which will earn you four times your original winnings.
What About the Graphics and Design?
This pokie flaunts a cartoon-like design, with brightly colored symbols, cute bears, and a simplistic wilderness backdrop. While it isn't what you would consider "jaw dropping" it is very light-hearted and fun.
All of your important tabs and information are located at the bottom of the screen where it is easy to navigate and makes the game move fast.
The sound quality is really good and the noises from the background and the bears communicating with one another, and the punter really rounds out the entire theme.
Not a fan of hitting the bottom on your phone or mouse over and over? Bearly Fishing gives players the ability to choose an auto setting, making the game do your bidding for you. Simply set your bid amount and click the auto tab. The reels will continue to spin on their own until they reach your chosen max-bet.
What We Like and What We Don't Like
It can be hard to think that it is possible to find any flaws with a pokie that is based around a daddy bear taking his little cub on a fun fishing trip. Yet, while there are plenty of great aspects to this game, there are a few details we don't care for.
What we are stoked about:
Free spins and high multiplier features
Scatters with up to 100x total bet possibility
A Gambling feature that can increase your winnings by a lot.
Cute and friendly theme
What we weren't thrilled with:
The Betting can get a little complicated.
The theme is quite simple.
It can be hard to find this game.
Low RTP
We really don't have very much to complain about when reviewing this pokie. It is similar to many other simple style casino games with the chance for punters to win whether placing high or low stakes.
Our Final Thoughts on Bearly Fishing
You don't have to have a high-definition, top-quality design and graphics to have a fun time playing online pokies. What you do need is immersive gameplay, plenty of winning opportunities, and an easy to navigate platform, all which Bearly Fishing offer.
Whether you are an amateur pokie player or someone who knows their way around the reels, this is a great game to try out.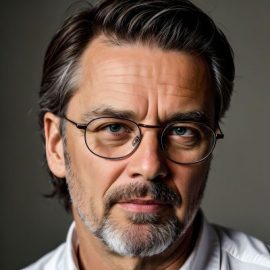 Latest posts by Jonas Harris
(see all)