We are stoked about all the amazing features, bonuses, and jackpots offered by the popular pokie online casino game, Age of the Gods. This is a Greek themed online casino game with unique and appealing features, bonuses, jackpots and more.
In this review we are going to get into all the details surrounding one of Playtech's greatest games. From the incredible details to the many ways to win big money and so much more.
Pokie Overview
Pokie Type
Progressive
Software Designer
Playtech
Release Date
06/06/2014
RTP
95.02%
Max Bet
250
Max Coins
20
Paylines
20
Reels
5
Features:
Wilds, free spins, bonus rounds, scatters, auto spins
Age of the Gods: Game Play
This progressive jackpot pokie provides punters the chance to win big, but it comes at a price. With such a high volatility, getting lucky won't come easy. You will likely spend a lot of time spinning before the hard work pays off.
With the common 5×3 set up, Age of Gods is very similar to other online pokie games, making it easy to play, especially with the auto spin option at your fingertips. With auto spins, the game will spin the reels for you up to 99 times, depending on where you set it.
Age of Gods offers loads of great graphics, epic sound quality, and immersive game play.  You will find yourself surrounded by a Greek mythology inspired theme, with golden decor, ancient temples, and antiques. The reels are adorned with detailed pictures of the most powerful Gods such as Poseidon, Athena, and Zeus. With the lesser symbols showcasing the basic card signs with a unique twist.
Bonuses Features in Age of the Gods
We love looking for additional features when playing online pokie. Age of the Gods definitely doesn't lack in an array of bonus games, jackpots, and more.
Like many other pokie games online, you will find the typical wild symbol feature and scatter sign bonuses. The wild is the money maker, once you land on the wild card, all your symbols will become the same, paying out top dollar or up to 10.000 coins with five on one payline.
You will also come across the scatter symbol, which is simply a sign with the title "Age of the Gods Scatter" which brings us to the games main feature.
Age of the Gods Bonus
The "Age of the Gods Bonus" round is triggered when you get 3 scatters symbols minimum. Once triggered you are offered a 5×4 set up with 20 gold coins. Under each coin is a Greek God symbol. Four bonus rounds are available and are activated once you match three like symbols.
Athena Free Games
Zeus Free Games
Hercules Free Games
Poseidon Free Games
Each game can earn you free spins, which can lead to bigger prizes. However, if you pick a Hades symbol, the bonus round automatically ends, and you return to the original game.
Age of the Gods Progressive Jackpots
There are four progressive jackpots in total throughout the game, which is relatively unheard of in your typical online pokie.
Power Jackpot
Super Power Jackpot
Extra Power Jackpot
Ultimate Power Jackpot
Each jackpot is activated at random, which means it doesn't matter how much you wager you have a chance of triggering these jackpots. It is critical to note, larger wagers will offer a higher chance of more significant payouts.
Similar to the bonus games, once triggered you are transported to a new reel set up with 20 gold coins. Since the jackpots are a guarantee, you don't have to sweat about picking the wrong coin. You continue to choose until you get three matching symbols.
There is a ton of hype over this type of progressive jackpot since it stands out amongst most of the competitors.
Age of Gods RTP and Volatility
Now that we talked about all the possibilities there are to play and win on this Ancient Greek, Powerful God, and Goddess pokie, lets talk about your chances of actually winning a substantial amount of money.
With a fairly high volatility, you're not likely to see too many small wins, which isn't a popular situation for those who like to play it safe or get a payout in a short time frame.
Instead, you're going to find that you are spinning a ton of times for larger prizes once you land a good reel. This type of volatility is often more appealing to the experience players and anyone looking to take bigger risks.
Unfortunately, when it comes to the RTP ratings, Age of Gods isn't anything special. Actually, the rating isn't high at all, sitting at 95.02% putting the house edge at 4.95%. Combining that with the amount that goes towards locating the massive jackpots, the base games RTP number drops even lower.
Where to Play Age of the Gods
Anyone can access this popular, mythical, pokie game, with it being available through Windows download, mobile devices, no-download instant play, and Mac devices. You can easily download the title or play through a reputable online gambling site.
The user interface is similar on all platforms and every game you take part in will provide the same stunning graphic designs and relaxing, mood setting sounds.
The background of the game is decked out in golden decorations and Greek God symbols sporting intricate details and eye-catching colors.
You have the ability to take this game with you while you're out and about or when you're hanging out at home enjoying a quiet weekend all on your own.
Age of the Gods: Stand Out Greek Inspired Game
Zeus, Mount Olympus, Greek Gods and Goddess, etc. are not uncommon when playing online pokie. However, this particular game does stand out amongst many of the others.
The experience playing Age of the Gods is ripper, keeping punters interested and on edge for hours, spinning time after time in hopes of activating one of four massive jackpots that would line their pockets.
If only the RTP was a little bit higher, this pokie would be nearly perfect.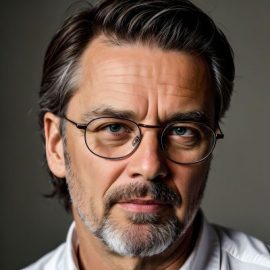 Latest posts by Jonas Harris
(see all)