Absolute Live Gaming is a new company in the casino gaming development world. Opening its doors in 2019, ALG is dedicated to optimizing user experience in the live gaming market designing innovative live dealer casino games.
The gaming software developed by this company is available in locations worldwide and is continuing to grow and expand its library as time goes on.
You will find Absolute Live Gaming products at many top casinos with great promotions and payouts available.
Absolute Live Gaming is a Bit Mysterious
The physical location of Absolute Live Gaming's headquarters is a bit of a mystery. While they are not very transparent about where they operate, they are very open about their drive to develop new, innovative, and high-quality online casino games.
Though the company just recently opened its doors to the world a little less than five years ago, they are already boasting about its partnerships with various clients throughout the gambling industry and the extensive knowledge each team member has when it comes to online and land-based gambling.
The company proves to take pride in its approach to quality of quantity, and you can see that in its user-friendly, engaging, and immersive games.
What Games Do They Offer? Only Live!
When it comes to Absolute Live Gaming, you won't be met with dozens of random online casino games. The company is very strategic about the products they offer and ensures the quality of the games keeps its competitors on their toes.
The software development team at ALG covers basic casino games in a high-tech fashion. You can find live games with advanced features in Blackjack, Roulette, and Baccarat.
These games come in various forms, providing players with a unique experience every time they "sit" at the tables.
Features include side betting, live chat, and multi-camera angles, allowing players to interact freely and enjoy every game to the fullest.
Absolute Live Gaming Technology Platforms
Like most online casino game providers, Absolute Live Gaming allows players to enjoy their products from anywhere as long as they own a smart device or computer. You can play these HTML 5 games from IOS, Android, or Windows phones or table.
Each game is ready to play, running at top speed with no interruptions or lags. The company designs its products to work without error on mobile devices, freeing you from computer-only gaming.
Absolute Live Gaming Security is on Point
When placing wagers online, it is crucial that the game developers are on top of security, which Absolute Live Gaming is. The company is licensed by regulatory authorities that are reputable in the security department.
Aside from cybercrime, you can also rest assured that the company runs a thorough check on every game with independent regulatory authority companies.
Final Thoughts About the Newcomers
Though Absolute Live Gaming is a very new company with only eight live games under its belt (at the moment.) It definitely holds its own in the virtual casino industry.
If you enjoy playing live card games or Roulette, you won't be disappointed when entering the room at any of the games offered by ALG.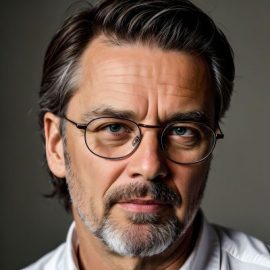 Latest posts by Jonas Harris
(see all)