Australians haven't seen a pokie game quite like Belle Rock. This pokie is definitely unique, to say the least. It has a bold color-scheme with large reels and equally as big symbols. While it is a basic five reels, nine payline pokie, this casino game also offers up decent bonuses and features that can help you make your way to the 300000-jackpot prize.
Before you decide to place a wager on these reels, you should take a look at everything this game has to offer. In this review, we will give you a complete breakdown of Belle Rock, from game play to game design and so much more.
| | |
| --- | --- |
| Jackpot Type | Progressive |
| Software Designer | Microgaming |
| Date Released | 2008 |
| RTP | 96.10 % |
| Max Bet | 10 coins |
| Volatility | High |
| Paylines | 9 |
| Reels | 5 |
| Features: | Free spins, jackpot, multipliers, bonus rounds |
Belle Rock Game Play and RTP
Belle Rock is a fairly simple pokie, that doesn't leave much to the imagination, what you see is what you get. While Microgaming might have taken it a little easy on this pokie, it doesn't mean the wins will come easy.
The main objective, like most online pokies, is to land three or more of the same symbols. The more look-alike symbols you land, the higher payout you receive.
All punters have the option of choosing which payline they want to play and can change their selection at any time. There are various wilds and scatters in the game with some wilds being (A Jester, Bell, Crystal ball) scatters (flowers or bells). These all have the potential of racking up some significant bank, especially if you choose to activate all nine lines and bet a maximum of 10 coins per line.
With an RTP of 96.1%, the house has a much more enticing edge, but it doesn't take away from the fun you will have while spinning the reels and is pretty impressive compared to other pokie machines.
Belle Rock Game Controls
Just like almost every other pokie on the planet, the game controls can be located directly underneath the reels in the game.
To start the game, use the bet "slider" tab to select the amount of money you want to wager. You can also choose to bet coins and not cash.  Once this is set, you can then select the line you want to play and hit the spin button and cross your fingers.
Bonuses and Features in Belle Rock
Belle rock has a bunch of bonus features throughout the game. This is a big reason so many people are drawn to playing this particular pokie, since many of them are lacking in this area lately.
Punters have the opportunity of obtaining multipliers, free spins, and progressive bonuses, keeping things extremely interesting and the prizes accrued throughout the game increasing dramatically.
Free spins. The free feature lets punters earn free-spins automatically once they land various winning combinations. You can win a bonus Cleopatra spins, when you land at least three Cleopatra symbols during the base game.
Progressive Bonuses. The progressive bonus continues to enhance the jackpot as punters play each bonus round.
Multipliers. The multipliers increase the chances of punters hitting big bank throughout the free spin bonus.
Each of the bonus features are a great way for any player to make money and keep themselves in the green whether they are expert players or just starting out. The best part is, once a feature is completed, you can retrigger it again to win more as long as three scatters land again and again.
Belle Rocks Jackpot
Belle rock has one of the most impressive jackpots on the market, with an incredible payout of up to 105,350. There are very few games out there in this type of pokie machine that will provide such a lucrative winning opportunity.
Punters can obtain the jackpot in the bonus rounds or even in the base game if you are extremely lucky.
Belle Rock's Game Design and Graphics
Belle rock is a pokie machine that totally embraces the traditional, showy, Vegas-style casino game. It isn't very unique nor are the graphics all that impressive, but the symbols are flashy, huge, and the game's theme flows well, with the pictures, audio (classic rock music), and gameplay matching up well.
When playing this game, it gives off the feeling of sitting inside a large, elegant, and high-rolling brick and mortar casino, where pokies are machines, with arms you pull to spin the reels.
What we Like and What We Don't Like
There is nothing wrong with having a pokie casino game that lacks creativity as long as there are various features to make up for it. While there is a lot to love about Belle Rock, there are also a few details that kind of bums us out.
What we are stoked about:
Nice, big symbols and easy gameplay
Super-sized jackpot reward
Tons of bonus rounds to increase prizes
Plays well on computer and mobile devices
Music is fun and graphics are great
What we didn't really care for:
Not overly immersive during game play
Hard to find in many casinos
Very limited pay lines compared to other online pokies
If you are a recreational player who would love the shot at winning a large jackpot but without the bells and whistles other games offer, this is the perfect pokie machine.
Our Final Thoughts on Belle Rock
Belle Rock doesn't look overly impressive when you first log on. It has a very simple theme with your basic controls and limited paylines. However, as you start spinning the reels and activating bonus features, the game quickly becomes more entertaining with high prizes and exciting ways to earn spins and multipliers.
This is a must play pokie for all types of punters. The best part is, the game play is exactly the same whether you are using your phone or at home on your computer, which means you can rack up cash no matter where you are or what time it is and the way you play the game will never change.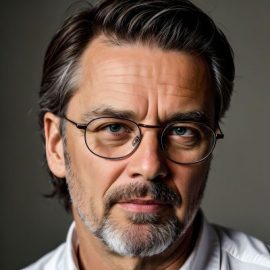 Latest posts by Jonas Harris
(see all)