Aloha! Cluster Pays is another one of Net Entertainment's hot pokies' today. With its unique game play, enticing graphics and design, and great features it's no wonder the game gets as many good reviews as it does.
However, instead of just peeking at the 4- and 5-star ratings, it is much more beneficial to read through an actual review detailing the game inside and out.
In the article below you will find an in-depth pokie review on the "Aloha! Cluster Pays" game, with all the information you need to decide if this title is right for you.
| | |
| --- | --- |
| Pokie Type | Video Slot |
| Software Designer | Net Ent |
| Release date | 3/2013 |
| RTP | 96.42% |
| Max Bet | 2.00 |
| Max Coins | 200 |
| Paylines | 0 |
| Lines | 6×5 |
| Features: | Scatters, wilds, free spins, clusters, re-spins, expanding wilds |
Aloha! Cluster Pays Overview
This pokie offers a traditional Hawaiian Island theme with sandy beaches, a smoking volcano, pretty palm trees, and a very happy tiki statue sitting in the background. Coconuts, Tribal Masks, Shells, Pineapples, and Flowers are all vibrant symbols placed on the reels.
In this low volatility pokie game your objective is to create clusters of the same symbol in order to earn prizes with the top win being a 2000x original bet.
Each bet starts at 0.10 but can be easily adjusted with the -and+ buttons you will see stationed on the side of the "coin Value" tab. You can also use the exclusion and timeout tools offered by this pokie to keep yourself in check. Set a spending limit before you start to ensure you don't offer do it when immersed in game play.
Aloha! Clusters Pay Unique Game Play
You will quickly notice that this pokie is nothing like the traditional set up. In fact, it is missing one of the most important details, the reels. That's right, this game decided to do away with the basic reels often found in casino pokie, instead of trying to land the same symbol in a row, you must land them in a cluster. (Hence the title.)
This gameplay can get a little confusing for those not used to this type of set up. When in a traditional pokie game, punters can start celebrating a win once the land 3 or more of the same symbol, that won't be due for this title. Nope, instead players must land a cluster of 9 before they can earn any type of prize.
Of course, the higher amount the symbol you cluster is worth, the more you will end up winning.
Highest Paying Symbols
Red Tiki Totem. 30 red tiki totems in a cluster unlocks a 10000-credit win.
Blue Tiki Totem. 30 blue tiki totems in a cluster unlocks a 5000-credit win.
Pineapple. 30 pineapples in a cluster unlocks a 2000-credit win.
These are the highest prizes you can win in the base game if you are ever lucky enough to fill your entire board with the exact same symbol. Each bet starts at 0.10.
Bonus Features and Prizes
While Aloha Cluster Pays might not be your conventional pokie, it still offers punters additional ways to add to their bank accounts through bonus features and rounds.
Wild Symbol or Substitution Symbol
Net Entertainment decided that since they were changing up the way you play the game, why not change the name of the wild symbol. Instead of a wild, this game uses a substitution symbol which is a wooden box with a question mark drawn on it.
While it might have a different name, this symbol acts like the basic wild symbol and will take form of the nearest symbol that offers the largest possible win, turning into that symbol and leading you to bigger prizes.
The only difference between this and your common wild is that the symbol can't transform into multiple winning symbols, just one that pays the most.
Scatter Symbols (Tropical Stamp)
The scatter symbol is represented by a tropical stamp, and it activates free spins as long as three or more are on the screen. Luckily, you don't even need to see the entire image to reap the benefits of this symbol, just a partial picture will do.
3 Scatter symbols = 9 free spins
4 Scatter Symbols = 10 free spins
5 Scatter Symbols = 11 free spins
6 Scatter Symbols = 12 free spins
The chances of landing 12 free spins are slim, about 1% while there is a 90% chance of landing three symbols and getting 9 free spins.
No matter how many free-spins you get, you can re-trigger the free spins 1-4 if you land another stamp, easier in the bonus games than the base one.
All said and done, the scatters offer punters a great chance of obtaining decent sized prizes but could definitely be better.
Sticky Win (re-spin). There is a slim chance of getting a sticky win re-spin, where you get a cluster win and with every re-spin you land the same symbol to add to the cluster. While this can provide larger payouts in the end.
Aloha Cluster Pays Volatility and RTP
You are probably wondering how profitable and difficult can this pokie possibly be. Well, we can say this is a game designed for all players whether you're new to the reels and looking to get your feet wet, or a professional wanting to add to your current wins with a more relaxed and fun game.
With a low 96.42% RTP and low/med volatility you can trust you won't be getting rich from this pokie; however, it isn't going to be an easy win either. Chances are good you will be landing lower payout more frequently than large jackpots.
Our Final Thoughts on Aloha! Cluster Pays
This pokie is a well-designed, smooth playing, and entertaining casino game. Although there could definitely be more bonus rounds and fun features, the unique game play and vivid theme kind of makes up for the loss.
If you are into tropical themes with high energy and low volatility this is the perfect title for you. Just make sure you keep in mind that the chances of a huge payday isn't very likely with this game.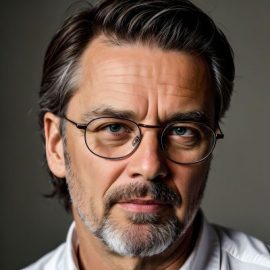 Latest posts by Jonas Harris
(see all)