What is more fun than wagering on reels where the theme is based on cats bowling for dogs in a back-alley bowling competition? Well, there may be a few things more exciting, but you can't tell us this isn't an interesting and different pokie set up moving a popular and dated casino game to a whole new level.
If this ball rolling, feline inspired pokie sounds like something you could be down to play, take a look at the review we put together just for you.
In this review we will discuss the various bonuses, features, and jackpots offered in Alley Cats. We will also give our thoughts and opinions on the graphics, sound quality, and other important aspects of the game so you can make a well-informed decision before placing your first bet.
| | |
| --- | --- |
| Pokie Type | Normal Video Slot |
| Software Designer | Microgaming |
| Date Released | Unknown |
| RTP | 96.36% |
| Max Bet | 0.25 per line |
| Max Coins | 20 |
| Paylines | 9 |
| Reels | 5 |
| Features: | Bonus Rounds, Scatter Symbols, Free Spins |
Alley Cats Overview
The Alley Cat pokie created by the professionals over at Microgaming is a unique take on traditional pokie using cats, dogs, and a bowling Alley to attract punters across the globe.
This is a 5×9 online game offering 20 paylines to players, providing the opportunity to win the massive prize worth up to 50,000 coins.
To help along the way, Alley Cats includes various features like bonus rounds, multipliers, and free spins. You can wager up to 20 coins for a single line, which might seem like a lot but considering each coin is only worth between 0.01- 0.25, you're technically only wagering at most 5.00 for one line.
For new punters $45 on just one spin might sound crazy, but that gives you 20 spinning lines that can quickly lead to quick returns on your bet and big prizes you get to pocket.
A Look at Ally Cat Bonuses and Features
The features and bonus rounds can make or break a good pokie game. In this epic Ally Cat adventure, you will be happy to find the reels are more than what they seem and give players a chance to win great prizes and a jackpot of 10,000x your starting bet.
In this 1960's cartoon style pokie you will find wild symbols, scatters, and multipliers that will increase your payout.
The Scatter Symbol (Strike Symbol)
The scatter symbol in this game is as beneficial as it is in most other Microgaming pokies. When you land these symbols, your payout increases dramatically.
1 strike symbol = 2x your wager
2 strike symbols = 10x your wager
3 strike symbols = 100x your wager
Yet, the benefits don't stop there. The strike symbol also brings about a bonus round and a bonus game on a second screen.
Free spins. The first bonus round offered is 20 free spins. Punters get 20 free spins once landing at least three strike symbols on the reels played. Each free spin earns the player double the winnings but is not subject to re-spinning (which is a bit of a bummer.)
Target practice. Once three or more scatter symbols land on one spin a bonus round is launched and you are transported to a bowling alley where punters use a bowling ball to knock down different targets, winning up to 50000 coins.
Ally Cats Wild Symbol (None)
In a strange and disappointing turn of events, this kitty cat pokie doesn't provide punters with a wild symbol.
Granted, we have seen other games offer way more prize grabbing events and exciting features, but these offers are nothing to sneeze at.
Ally Cat Pokie Graphics and Design
The graphics and characters in this online casino game are pretty impressive with "cute" "not so sweet" detailed cat characters and creative animation.
While there is very little room left to create any significant background, the designers were able to make it very clear the setting was in an ally way with a wooden fence behind the reels, garbage cans where the gameplay buttons are located, and garbage bags lining the streets.
The reels themselves are decorated with old cartoon style cats, garbage and cans, bowling items, and even a dog tied up and surrounded by bowling pins (poor pup).
The theme music played in the background is spot on, keeping punters in the moment and making an already gripping game even more exhilarating.
Platform and Gameplay
Alley Cats, like all other Microgaming pokies, are brought to you on a quickfire platform making it reliable, effortless to navigate, and provides a smooth experience no matter what device you decide to play on.
While the best way to interact with these angry creatures is on a computer, you can find them online on just about any device you own. When testing your luck on these reels with a phone, you do have to find a good browser that will support flash, then you will get full access to the games simple format for fun on the go gambling.
This game is accessible for free where you can partake in the fun without risking any money, or you can head straight to the real money format to start building your winnings.
RTP and Volatility in Alley Cats
This is a game perfect for starting players because of the low betting range and its 96.36% RTP, making the chances of entering the red relatively low. With that said, this is not the best game for high rollers.
The volatility rate for Alley Cats is a bit higher than many pokies in the same category meaning players will have to be patient, losing many spins before hitting the jackpot.
Our Final Thoughts on Ally Cats Pokie
It would have been nice to find more features and bonuses in this pokie. But aside from this hick-up we were pretty stoked about everything else.
The graphics are amazing, and the game play is smooth. The theme is very unique and makes it a fun option when looking for a break from the more traditional reels.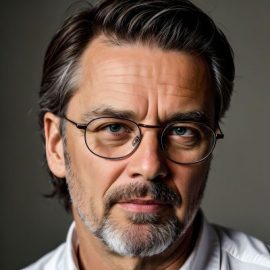 Latest posts by Jonas Harris
(see all)