7 Mojos is a Bulgaria-based casino game and slot development company. Nearly ¾ of a million players are actively using their games daily worldwide.
The industry-leading technology used to develop their ever-expanding portfolio has placed 7 Mojos on the list of the most promising emerging providers in the industry.
Ironically at its core, the company's focus was always recognized for mobile apps and a large library of casual games as its parent company is Zariba Group. They chose to branch off into the world of online casino games in 2015, giving birth to 7 Mojos, and we are glad they did.
Who is 7 Mojos?
7 Mojo's is an innovative and privately owned software development company with its headquarters in Varna and Sofia, Bulgaria, with licenses also listed in the UK.
The company has a modest yet assorted library of virtual slots and live casinos available to players worldwide.
While still relatively new to the market, 7 Mojos is making a name for itself with innovative, high-quality gaming design and single-point integration experience.
7 Mojos have proven over the years that they are fearless in investing when it comes to their operations, improving and evolving on a regular basis.
Games Offered By 7 Mojos
Currently, 7 Mojos focuses on live games and slots. The company offers premium high-definition videos with live dealers that speak in English, Bulgarian, or Turkish. The games available include Blackjack, Unlimited Blackjack, Baccarat, Roulette, Dragon Tiger, Andar Bahar, and Teen Patti.
In each game, the player can partake in side-betting, a variety of switchable themes, and a colorful, engaging, and immersive experience.
7 Mojos also offers some exciting slot games. You can spend hours having fun from home spinning the wheel with traditional fruits and colors or mix things up with ancient Egypt, underwater (94.20% RTP), or African Safari themes (95.23% RTP).
7 Mojos Technology and Platforms
7 Mojos is an amazing cross-platform development company. Each game is designed to play smoothly yet different depending on which platform you play from.
Like most other HTML game developers, the games from 7 Mojos are supported by most devices used today, including Windows, IOS, Android, and Tablets. You can literally play from anywhere seamlessly and with high-quality gameplay.
Account setup is relatively simple and self-explanatory, and they accept a decent variety of banking methods.
The ease of use, impressive camera work, and lightweight user interface make 7 Mojos games perfect for everyone, even those just starting out in virtual gambling.
Safety and Security: Can You Trust Them?
Safety and Security are a must when betting online. There is always a risk of scammers and hackers waiting for the perfect time to strike. Luckily with 7 Mojos, this isn't really a significant issue.
This software development company is serious about safety and allows online casinos the ability to enable data exporting, real-time reporting, and management of all their games.
The games are strategically set up to ensure every player has the same opportunities and chances to win big.
We think the games provided by 7 Mojos are more than your typical, basic casino selection. These games are high-quality and come from a company that is making waves in its industry.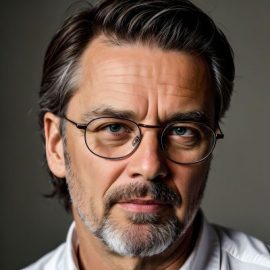 Latest posts by Jonas Harris
(see all)